The cost of textbooks can be one-third of the cost of college for community college students. A number of institutions are moving towards e-textbooks.
California State University opts for $49 e-book over expensive biology textbook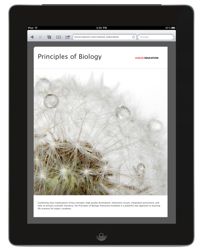 "College textbooks are some of the most expensive pieces of disposable literature around. A book that a student uses for approximately four and a half months can cost as much as $200, and every semester, students spend upwards of $1000 just on the textbooks for their classes. "
"The first e-textbook in the program will be "Principles of Biology" and will be used in the Introductory Biology class at CSU Los Angeles, Northridge, and Chico campuses beginning in September 2011. ... It will only cost $49 per student, and will include 175 interactive lessons."